August 15, 2017
Lowrance Elite 5 ti Review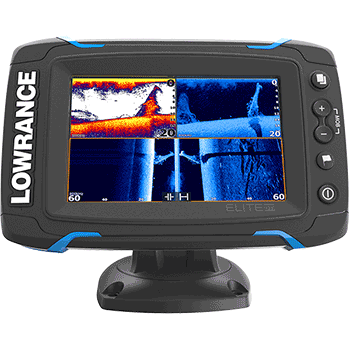 My Opinion on Lowrance Elite 5 ti
The Lowrance Elite 5 ti, with its brilliant 5″ screen, 480 x 480 pixel resolution and 256 color touch-screen display delivers high performance, precision and functionality without the high price. The improved screen brightness, contrast and resolution provide greater detail at wider viewing angles and in bright sunlight. Utilizing the same dual frequency (83/200 kHz) sonar as the X50, the Elite comes with Lowrance's custom TrackBack feature that allows you to immediately scroll back and review previous sonar history.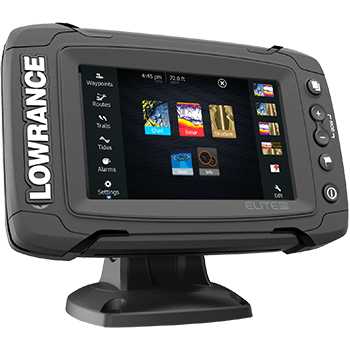 The Lowrance Elite 5 ti also comes with complete chartplotter functionality, including a 16 channel GPS antenna, a microSD memory card slot (waterproof) that is compatible with Navionics Gold chartcards and other map cards. Its memory allows for up to 3,000 waypoints, 100 routes with 100 waypoints per route and 100 re-traceable trails. For convenience, the case/mounting fits in the same cutout for previous 5″ Lowrance models, and the uniplug connectors are also compatible with previous Lowrance installations.
Display
It has a 5 inches display with 800×480 pixels resolution and it also has multi touch feature.
Sonar Range
Up to 1500 feet
Ease of Installation
The Lowrance Elite 5 ti comes with a very detailed manual which is very simple and easy to use. You can also view it online here
Main Features
Easy to use touchscreen.
CHIRP Sonar, StructureScan® and DownScan Imaging.
Internal GPS Antenna.
5 inches display.
Up to 1500 feet depth.
TrackBack™ to review and save key hotspots.
Split-Screen.
500W output power.
In Action
Conclusion
The Lowrance Elite 5 is a good unit for the price and features. It is good for both beginner and semi-professional usage. It also comes with a touch screen feature that you can't find in another brand within this price range. I would recommend the unit if you want a clear display with a touch screen feature.