August 15, 2017
Lowrance HDS 7 Gen3 Review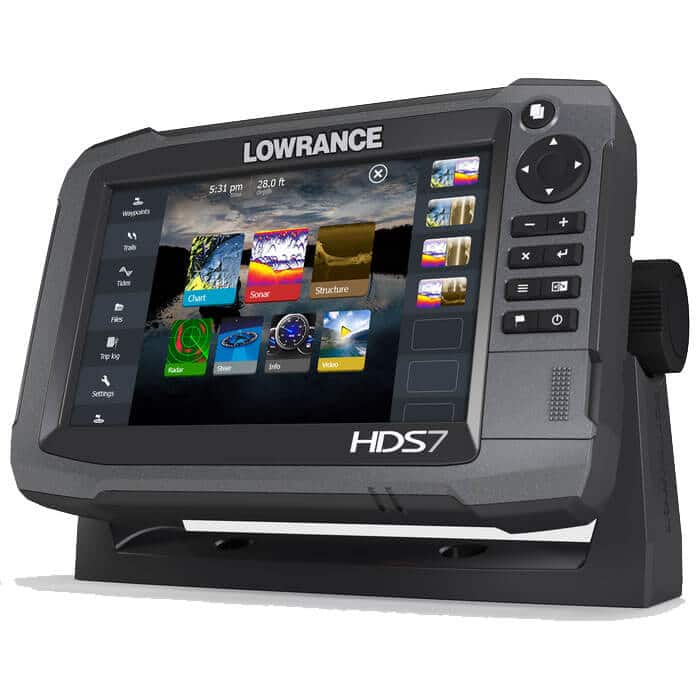 My Opinion on Lowrance HDS 7 Gen3
The Lowrance HDS 7 Gen3 features a doubled memory and a processor that is twice the original speed of the HDS first-generation models, offering boaters with zooming speeds, chart lightning-fast panning, and menu operation; however, the start-up operation and responsiveness are not enhanced. When partnered with the Structure Scan LSS-1 imaging sonar module, users could now activate the overlay of structure map. The images are then scanned immediately on a real-time chart, or produce limited charts of Structure Map of their most favorite diving, fishing, and boating areas.
Compatible with the enhanced base maps of Lowrance, Navionics, Cartography, and with all the other HDS third-party charting compatible cards, the brand new view of Structure Map provides a wider perspective of all the areas being covered by the sonar Structure Scan imaging. Aside from this, with the integrated Lowrance HDS7 recording capability, users could view and create the details of Structure Map off or on the water, even without the assistance of the computer.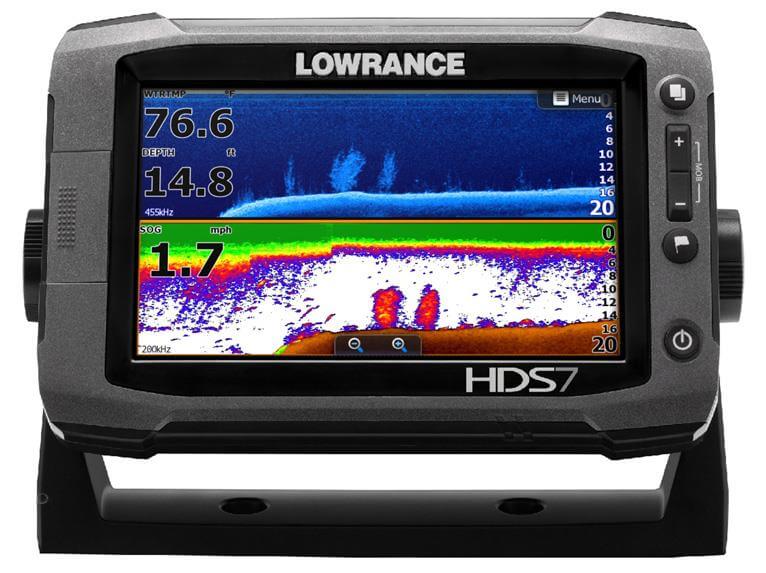 The Lowrance HDS 7 hereby features a 7-inch full VGA color monitor; Lowrance seems to truly understand that boaters need fast access to data also in extreme lighting conditions. Hence, the lowrance HDS 7 features the SolarMAX PLUS screen to allow you to read data even in bright sunlight and at difficult angles. It also uses a pure white LED screen back-lighting that adjusts to zero-dim to let you see your data even in very dark nights.
In this Lowrance HDS 7 fish finder, we take a look at some of the features, How to Use, What you get inside the Box, the pros and cons and some customer testimonials as regards the fish finder.
Display
It has a 7 inches display with 800×480 pixels resolution and it also has multi touch feature.
Sonar Range
Up to 3000 feet
Ease of Installation
The Lowrance HDS 7 comes with a very detailed manual which is very simple and easy to use. You can also view it online here
Main Features
16-channel GPS + WAAS.
Comes with preloaded maps that cover most freshwaters in USA.
Over 500 fishing hotspots to make your fishing easier.
120 wide-angle cone angle coverage.
7 inches display.
Up to 3000 feet depth.
TrackBack™ to review and save key hotspots.
Split-Screen.
Depth Alarm.
Temperature Readings.
500W output power.
In Action
Conclusion
The Lowrance HDS 7 is a professional fish finder that has more than every feature you can imagine in a fish finder. This comes with a high price tag, but if you are a professional fisherman it's well worth the price you will pay.