August 16, 2017
Humminbird Piranhamax 197C di Review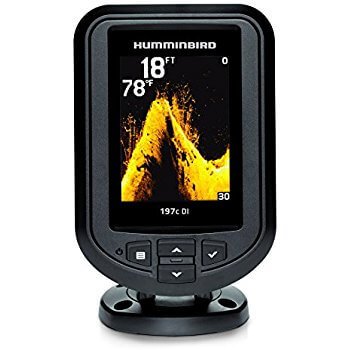 My Opinion on Humminbird Piranhamax 197c di
Talking about taking fish finding to a whole new level, with Humminbird Piranhamax 197c di you could say it is smart fishing. With one touch, many applications are at your disposal just like that. They include fish alarms, zoom capability, fish ID+ and much more, making fishing a lively experience.
Fish ID+
This fish finder works by use of sonar processing to identify the exact location of the fish. A fish symbol is displayed on the screen when a fish is located. Also depending on the intensity of the sonar return, you will be able to identify the size of the fish. This saves you a lot of time trying to locate the exact position of the fish.
In this humminbird review you will be able to learn all you need to know about the product and make an informed decision whether to buy it or not.
Display
It has a 3.5 inches display with 320×240 pixels resolution
Sonar Range
Up to 600 feet
Ease of Installation
For Humminbird Piranhamax 197c di, it is easy to use, no complicated menus. Basically all you need is to just power on the device and find fish in seconds.
Main Features
256 Colors TFT Display.
Dual Beam.
FishID+.
Water Temperature reading.
Alarms
Up to 600 feet depth.
300W output power.
In Action
Conclusion
This unit is best for beginners and for those who own small boats. It is easy to use and reliable. The display size is small but for the price you can't expect more than this.